Step 1: Registration : Register yourself by clicking the link https://forms.gle/yN4HzviE8FrM4XYx7 - Or Scan the QR code-
Step 2: Watch live training sessions: Watch live training sessions: Participants have to attend training sessions, which will be live-streamed on NCERT Official YouTube channel - - http://youtube.com/ncertofficial on February 08, 2022, at 4:00- 5:00 pm. The session will also be telecast live on the following channels -
PM eVIDYA Channel number 6-12 meant for Classes VI to XII.
DD Free Dish Channel #28-34
DISH TV Channel #2027-2033
JIO TV Mobile App
TATA SKY Channel #756
AIRTEL Channel #437-440
Den channel #517-527
Step 3: Submit Your Feedback: Submit your feedback using the link - https://forms.gle/kMbbTssyCrpTtZMG6
This feedback form is intended to know your experiences, learning, and suggestions regarding this panel discussion organized by CIET-NCERT on the Safer Internet Day.
Kindly share your experiences and suggestions with us. This will help us in further improvement of the virtual training process. Confidentiality of your responses will be ensured.
On successful participation of the feedback form, participants would be acknowledged with a certificate of participation.
CIET-NCERT launches Cyber Safety : Weekly Tip Calendar FlipBook | PDF
Pledge on Safer Internet Day: Join the oath on always using the internet wisely and encourage our fellow beings to do it in the same way.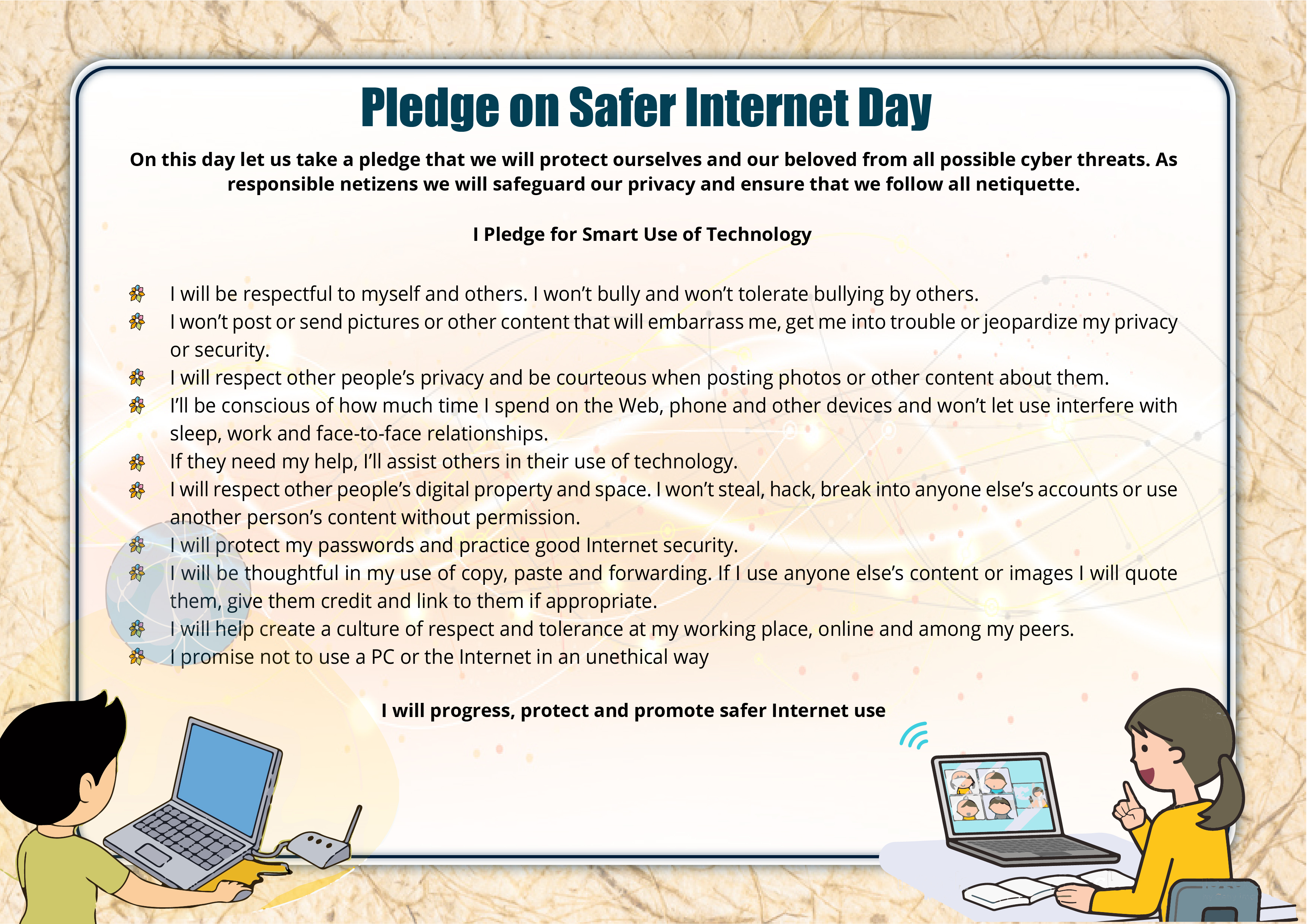 For any queries send us an email at training.helpdesk@ciet.nic.in