Step 1: Registration : Participants have to register themselves by clicking the link -https://forms.gle/m3V1QsxEQ2BxV3BY8 Or Scanning the QR code-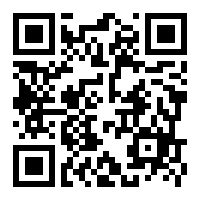 Step 2: Watch live training sessions: Participants have to attend training sessions, which will be live streamed on NCERT Official YouTube channel - http://youtube.com/ncertofficial on December 01, 2021 at 4:00- 5:00 pm . The session will also be telecast live on the following channels-
PM eVIDYA Channel number 6-12 meant for Classes VI to XII.
DD Free Dish Channel #28-34
DISH TV Channel #2027-2033
JIO TV Mobile App
TATA SKY Channel #756
AIRTEL Channel #437-440
Den channel #517-527
Step: 3 Participation in post session activity and certification:
Post session activity quiz link will be shared with the registered participation. Post session activity quiz which will be conducted from 1st December to 5th December 2021. Participants scoring 70% and above will receive a certificate. Qualifying participants will receive the certificate within 15 days (Dec 20, 2021)
Quiz Link-https://forms.gle/tQJUppWmM2MEdwEU7
Step 4: Submit Your Feedback: Participants are requested to submit their feedback using the link - https://forms.gle/uYmyLYiP1NfLEFzs7 Or Scanning the QR code-
This feedback form is intended to know your experiences, learning, and suggestions regarding the online webinar on 'Cyber Hygiene Practices' organized by CIET-NCERT.
Kindly share your experiences and suggestions with us. This will help us in further improvement of the virtual training process. Confidentiality of your responses will be ensured.
Step 5: Follow up Activity
To learn more about the cyber hygiene practices related to personal devices, you can join the online course on 'Cyber Hygiene Practices: Personal Devices' on DIKSHA by clicking on the following link or scan the QR code.
Course Link -https://diksha.gov.in/explore-course/course/do_31342064474748518411240 Or Scanning the QR code-
Online course will be open from 06 December 2021 to 28 February 2022. Participants after the completion of the course and the assessment scoring 70% and above will receive a certificate in the DIKSHA portal itself. Instruction on how to download the certificate is given in the course itself
For any further queries, mail to training.helpdesk@ciet.nic.in