Step 1: Registration : Participants have to register themselves by clicking the link - https://forms.gle/Qr3LiHe8CNDjsGkp6 Or Scanning the QR code-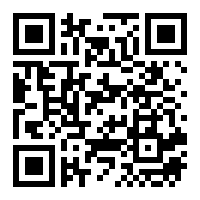 Step 2: Watch live training sessions: Participants have to attend training sessions, which will be live streamed on NCERT Official YouTube channel - https://www.youtube.com/channel/UCT0s92hGjqLX6p7qY9BBrSA from August 9 - 13, 2021 at 4:00- 5:00 pm (Monday to Friday). The session will also be telecast live on the following channels-
PM eVIDYA Channel number (Classes VI to XII).
DD Free Dish Channel 28-34
DISH TV Channel 2027-2033
JIO TV
TATA SKY Channel #756
AIRTEL Channel #437-440
Den channel #517-527
If you have missed any sessions, watch it on https://youtube.com/playlist?list=PLcsj1x9n9h4giLDbiYGjlPnvDfXxzK_tS.
Step: 3 Participate in Quiz and get certified: Registration is closed. Participants who have registered but still didn't complete the Quiz or who scored less than 70% can still participate in the quiz before 5pm, August 16 2021. Quiz link- https://forms.gle/Pi6qLVfE1u7twx2SA
The certificate will be issued to participants scoring 70% and above (Certificate will be mailed in batches It may take up to 24 hours).
For any further queries, mail to training.helpdesk@ciet.nic.in
Join our Telegram channel for daily updates on ICT initiatives by CIET-NCERT - https://t.me/ncertictinitiatives